Architecture Careers and Salaries
Like many careers, architecture can be low-paying in the beginning years, with salary prospects increasing and even becoming lucrative according to one's experience in the industry. Salaries in the architecture field are also influenced by factors such as regional location, years of education in architecture school, size of employer, and general economic climate.
Because architecture is closely linked to the construction industry, it can be adversely affected during recessions when the demand for new commercial construction such as for retail centers and office space lessens. A proportionally smaller number of architects are employed in the residential building field, so bad times in the housing industry usually do not have as much of an effect on architectural jobs as fluctuations in the nonresidential market do. Institutional buildings such as hospitals, nursing homes, schools, orphanages, and penal facilities are less subject to economic instability, so architectural firms that specialize in these types of buildings will usually fare better in recessionary times.
Certain areas of the country might have more or less demand for new construction depending on their economy, while certain regions also have varying needs for specific types of buildings such as offices or medical facilities. Architects who achieve reciprocity to practice in different states through continuing education and NCARB Certification have the best chance of pursuing advantageous job opportunities.

Architecture and Engineering Occupations
There is no one factor that decides the salary for architectural and engineering occupations. Region, city, years of experience, one's level of education at architecture school, and the size of an employer can influence salaries greatly.
The lowest ten percent of architects earned an annual salary of $42,320 in May 2009, according to the Bureau of Labor Statistics, with those serving their internships usually earning much less. The median annual wages of architects in 2009 was $72,700, while those in the 90th percentile made $122,640 annually. Architects held 101,630 jobs in 2009, and about 21 percent are self-employed.
Larger architectural firms tend to pay higher salaries. According to PayScale.com, those with 50,000 or more employees paid from $58,873 in the 25th percentile to $108,090 in the 75th percentile in November 2010. Salaries also tend to increase significantly from starting levels after about ten years of experience in the industry (from $57,012 in the 25th percentile to $77,807 in the 75th percentile), with architects who have 20 years or more of experience bringing home the largest paychecks ($65,296 to $99,057).
As for location, California is the top-paying state for architects (from $52,339 in the 25th percentile to $81,908 in the 75th percentile), while the highest-paying cities in the U. S. for architects are also in California (San Francisco and Los Angeles). Florida, Massachusetts, and New York are the next-highest paying states after California, and cities such as Boston, Seattle, and Washington D.C. follow closely after San Francisco and Los Angeles. However, the higher cost of living in all these areas probably accounts for the higher salaries and also affects how far that large salary will go.

Landscape Architect Salaries
About 26,700 landscape architects were employed in 2008, according to the Bureau of Labor Statistics, mostly in large cities and smaller suburban communities throughout the country. Some landscape architects work in rural areas, especially those who work for the federal government planning and designing parks, nature preserves, and other federally funded recreational areas. About 26 percent of landscape architects are self-employed, which is about three times the average for all occupations.
The median annual wage for landscape architects in 2008 who had about eight years experience in the field was $60,560, according to the BLS. The lowest ten percent earned less than $36,520 while the highest ten percent earned more than $97,370. The typical yearly salary for the middle 50 percent was between $45,840 and $77,610.
Salaries for landscape architects can vary according to location, years of experience, one's level of education at architecture school, and the size of an employer. Mean or median salaries are higher in states with large cities, such as California, New York, and Texas, according to PayScale.com. Pay also increases in this profession with level of education, as well as with the size of the company or firm, although self-employed landscape architects tend to make more than those working for a company, the government, or a private firm. Those who earn the highest salaries in this field are self-employed individuals in the West with a master's degree in landscape architecture.

Architecture Teacher Salaries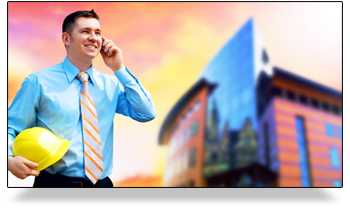 Many qualified architects go on to teach the profession to graduate or undergraduate students at post-secondary architecture schools, either full-time or on a part-time basis in addition to any professional design or research duties. Architecture teachers are required to plan, prepare, and revise course material and content; deliver lectures in architecture and architectural design; evaluate and grade students' work, including that done in design studios; maintain regular office hours in order to advise students; and keep up on the latest trends and developments in the field through continuing education. These positions usually require at least a master's degree, as well as strong organizational and speaking skills and the ability to communicate ideas visually.
The median annual salary for an architecture teacher in 2008 was $73,550, according to the Bureau of Labor Statistics. The salaries in the 25th to 75th percentiles ranged from $55,750 to $94,390. The lowest ten percent of architecture teachers earned $39,670, while those in the 90th percentile made $121,720.
Colleges, universities, and professional architecture schools employ the majority of individuals seeking these positions, as well as pay higher salaries than junior or community colleges. States with the highest concentration of employees in this field in 2008 were New York, Kansas, New Mexico, Texas, and Michigan. The highest-paying states for this position were California, Massachusetts, Pennsylvania, Oregon, and New York.

Marine Engineers/Naval Architects
Both marine engineers and naval architects are involved in the design, construction, and maintenance of ships, boats, and other related offshore structures. Specifically, marine engineers design and repair the propulsion, steering, and other mechanical systems of the ship, while naval architects work on the basic design of the ships themselves, including the form and stability of the hulls. The vessels involved in this field can be commercial, military, or recreational.
This field's main activities involve the initial and final designs of the vessel, construction, sea trials, operation and maintenance, and launching and dry-docking, along with the creation of safety regulations and the approval of ship designs to meet legal requirements. Marine/naval architects must coordinate the efforts of all the interdisciplinary specialists involved in the construction of a vessel and have a solid background in many branches of engineering and high technology.
The median annual salary for marine engineers and naval architects in 2008 was $74,330, according to the Bureau of Labor Statistics. The salaries in the 25th to 75th percentiles ranged from $55,990 to $97,800. The lowest ten percent earned $41,070 annually, while the 90th percentile made $121,960.
Marine engineers and naval architects can be employed by ship owners, shipyards, design firms, equipment manufacturers, regulatory bodies, navies, and governments. According to PayScale.com, the federal government pays the highest salaries for these specialists, ranging from $58,540 to $122,084. State and local governments pay the next-highest salaries, followed by private companies and nonprofit agencies. The number of years spent in architecture school can also affect salaries, with master's and doctoral degrees in naval architecture resulting in salaries significantly higher than those typically associated only with a bachelor's.

Last Updated: 08/20/2013