Finding a Job in Architecture
Finding a job in architecture is no different from finding a job in other industries except for the focus of your quest. All the other elements of a good job search still apply: networking, cold calling, internships, strong references, an individualized résumé, effective interview skills, and persistence.
Your last year of undergraduate studies in architecture school is a good time to begin investigating potential architecture jobs. Your professors and the career services office of your college should be able to recommend corporations that are likely to be hiring architects. Besides architectural firms, other possibilities include any company that uses architectural or design services, including home builders, construction companies, landscape companies, interior designers, furniture dealers, kitchen and bath showrooms, large corporations with their own facilities departments, engineering firms, or governmental bodies such as park districts, school districts, or municipal governments.
Other ways of discovering companies hiring architects include taking advantage of any career-related services your college offers, such as job fairs or Career Day information sessions, as well as conducting your own search on the Internet by signing up on job search networks and checking the websites of architectural firms and professional organizations.
Make a list of at least ten companies for which you'd like to work and send them a résumé to let them know that you are available for work, even if they are not currently hiring. Many job search websites allow you to set up online search agents that will notify you whenever these companies are seeking to fill a position. You can also try cold calling these prospects by asking for the human resources or recruiting department, briefly introducing yourself, and asking the best way of getting hired in your preferred job.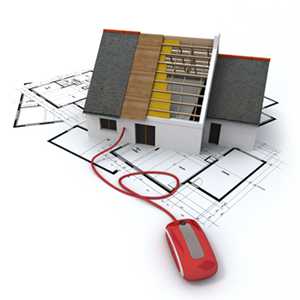 Networking is a time-consuming but also time-tested way of finding potential jobs. It involves taking advantage of every opportunity to connect with people who can let you know of job openings. Examples of networking include attending architecture-related conferences, conventions, and trade shows, joining a professional club or organization, and contacting alumni who work in your preferred specialty or targeted companies.
Headhunters and temporary job agencies that deal with architecture firms are also possibilities for finding employment.
Above all, be persistent. Consider your hunt for a job a part-time job in itself and devote some time each day to various tasks related to your search for employment.

Last Updated: 08/20/2013