Preparing for Job Searches
Preparing for a successful job search is a matter of updating essential written documents, investing some time in networking, and doing some research:
Refine Your Résumé – Make sure your résumé and cover letter are well written, error-free, and up-to-date, listing your most recent accomplishments. Keep master copies of each and tailor individual copies for each particular job and company to which you apply. Don't send your résumé to "Whom It May Concern"; find out specifically to whom to send it by calling the company. Provide contact information, including a private, personal home phone, cell number, and e-mail address. Do not use an employer's e-mail accounts or phone numbers if you are currently employed.
Collect References – The time to start gathering references for your job hunt is before you actually need them. Approach potential references before you graduate from architecture school or leave a current job. Ask for their permission to be included with your résumé or if they can provide you with a written letter of recommendation. If you are conducting your job search without the knowledge or permission of your current employer, consider approaching a co-worker you can trust or former colleagues or supervisors who are no longer with the company.
Network – As with references, the time to cultivate professional contacts is before you begin your job search, to give your relationships with them time to develop. Join professional clubs or organizations, attend industry-related conferences and conventions, re-connect with alumni or former colleagues, and sign up for online job networking sites. Establish a relationship with your contacts and offer them job-related assistance or advice as needed. When you start your own job search, they will be willing to help you in return.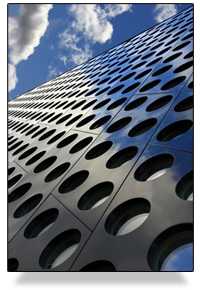 Consider Your Online Presence – In the digital age, it is also essential to take into account the information and impression you provide online. Update any professional profiles on job search or networking sites. Do searches on yourself using several different search engines. If you find any uncomplimentary or embarrassing information or pictures, delete them or ask whoever posted it to do so. Change the privacy settings on any social networks to which you belong so that personal information is available only to people you select.
Hone Your Interview Skills – Practice answers to likely interview questions, prepare intelligent questions to ask, research facts and information about your targeted companies, and read up on current industry trends and events.

Last Updated: 08/20/2013