Architecture is the art and science of designing and building physical structures, but it is much more than just construction. Since it involves everything from visualizing a concept to planning what materials to use to supervising the actual erection of the building, architecture is a technical, demanding career that requires specialized training at a qualified school. Because architects are also responsible for the health and safety of the users of their buildings, they must also obtain a professional license from the state in which they practice.
A work of architecture is usually defined as having three characteristics: durability (being resilient and remaining in good condition), utility (being useful and meeting the needs of the purpose it was designed for), and beauty (being pleasing to the eye). This last quality is what really separates true architecture from mere construction. A structure becomes architecture when it is not only functional and well built, but when it provokes an aesthetic response from the viewer. The capacity to recognize beauty is not something that can be taught at architecture schools, but is something that must be an innate quality of architects themselves. An architect must combine technical skills with creative and artistic ability.
Architecture can encompass everything from the broad visions of planning whole cities or landscapes to the small details of construction, decoration, and furniture. It is most commonly used in the designing and building of structures such as homes, schools, churches, hospitals, office buildings, and bridges. It involves a general knowledge of structural engineering, ventilation, heating, lighting, sanitation, and other related fields. It also requires an ability to handle the organizational details of building, such as scheduling, estimating costs, budgeting, and construction administration. This is why it is important to attend an accredited architecture school that is qualified to instill these skills in students.
The production of a building typically begins with the architect consulting with a client about the general appearance and purpose of the building, then creating a design that meets all of the requirements. The architect then prepares specifications and drawings that detail the type and quality of materials to be used and how the building is to be constructed, making sure that these specifications comply with local planning and zoning laws and building codes. In large architectural firms, these drawings and specifications might actually be prepared by a team of draftsmen and specialists under the overall management of smaller numbers of designer architects. The architect then hires a general contractor who is responsible for assembling materials and the actual construction of the building, although the architect exercises general supervision over the project to protect the interests of the client.
Besides earning a professional degree from an accredited architecture school, the aspiring architect must also gain experience by participating in an Intern Development Program, as well as pass the Architect Registration Exam in order to receive a license.
Choosing an Architecture School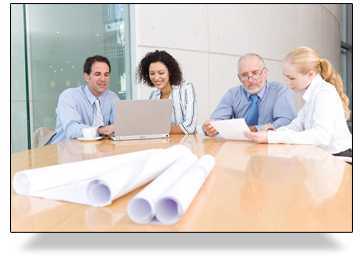 Choosing an architecture school is not just a matter of picking a school from a list of rankings. Since there are many issues to consider, choosing the architecture school that is right for you involves asking questions of yourself and of any schools you are evaluating.
One of the most important matters to decide is whether you ultimately want to become licensed as an architect or whether you want to work in a career that is related to architecture but does not require a license.
If you want to become licensed, it is important that you earn a professional degree from a program that is accredited by the National Architectural Accrediting Board (NAAB), as most state registration boards in the United States require this. If you are not sure about your eventual career direction, you can earn a pre-professional bachelor's degree in architecture-related studies at one of the many four-year schools that do not offer NAAB-accredited degrees. You can then transfer to a school that offers an accredited Master of Architecture degree if you eventually decide to become licensed.
Another important issue to take into account is the focus or specific area of concentration of the architecture schools you are considering. Many schools approach architecture from a definite technical, design, artistic, or historical point of view, while some offer a broader-based combination of all. Although this might not be stated explicitly in the school's literature, it can usually be determined by the course descriptions and the background of the faculty. If you know you want to specialize in a particular area of architecture such as technologies, design, or "green" designing, it is important that you ascertain which particular schools offer the specific focus in which you are interested.
Questions to ask architecture schools, according to the American Institute of Architecture Students, include:

Choosing an Architecture School
Are you accredited by the National
Architectural Accrediting Board?
If not, what is your accreditation status?
Do you offer accredited professional degrees that will allow me to sit for the Architect Registration Exam?
Do you offer pre-professional degrees that will allow me to proceed to a professional architecture degree program?
Are there programs that will allow me to specialize in a particular area of architecture?
Are there special labs or other resources that will help with my particular interest?
Are there any enrichment opportunities such as foreign or off-site study?
What are the specific interests and noteworthy achievements of your faculty?
What is the average number of students in the studio and lecture classes?
What kind of scholarships and financial aid do you offer? Are they academic or needs-based?
Questions to ask yourself include:
How far from home do I want to be?
How much am I able or willing to pay for my education?
Do I learn best in a larger or smaller school? In an urban setting or a small town?
Do I know for certain that I want to be an architect? Or do I want to explore various
options through a broader-based program?
Am I technically oriented or liberal arts oriented?
Will this school satisfy my other interests, such as sports or social life?
High school students who are interested in entering architecture school should prepare themselves by taking challenging classes in art and drawing, along with advanced math courses such as geometry, calculus, and physics. It can also be helpful to study drafting and computer-aided design (CAD), although it is not necessary.
Architecture School Rankings
Every year since 1999, Design Intelligence, the bimonthly journal of the Washington, DC-based Design Futures Council, has published a list entitled America's Best Architecture & Design Schools. First conducted as a privately-commissioned study, this list is the only school ranking to focus specifically on schools with accredited programs in architecture. It is therefore widely read by aspiring architecture students and their parents. The rankings include the top 20 graduate and undergraduate architecture schools, as well as the ten best industrial design, interior design, and landscape architecture schools as determined by practitioners who employ design professionals.
This list can be cross-checked with school rankings lists published by other major magazines, such as BusinessWeek's "D-Schools: The Global List" and "America's Best Colleges" from U.S. News & World Report, which ranks top national and state graduate and undergraduate schools, as well as design and art programs.
However, many design and architecture experts caution against relying exclusively on rankings when choosing an architecture school. Because the methodology used to tabulate these rankings can vary widely, these lists might not be ranking architecture schools by criteria that are important to your particular situation, such as cost, location, size, faculty background, or overall culture.
Even when you do use these rankings to help you decide which schools to check out, it is important not to limit yourself to the top three schools, or even the top 10 or 15. Lists like these tend to favor larger and more established schools over smaller or newer ones. Also, just because a school ranks highly in these lists does not mean that it is the best school for a particular student. Good architecture schools can be found in every region, price range, and type.
Many experts in the field suggest that aspiring architecture students should combine rankings lists with a survey called Guide to Architecture Schools published annually by the Association of Collegiate Schools of Architecture (ACSA) and the independent reviews of architecture programs from the National Architectural Accrediting Board (NAAB). Personal visits and interviews, as well as conversations with students and recent alumni of particular schools, will also help prospective students choose the school that is right for them.
Architecture School Accreditation
Accreditation is a quality review process that architecture schools undergo to ensure that their programs and policies meet the criteria set by an independent, nonprofit agency designed for this specific purpose.
The National Architectural Accrediting Board (NAAB) is the only accrediting agency in the United States that is qualified to accredit architecture school programs. Most state registration boards therefore require a professional degree from a program that has received accreditation from this agency as one of its requirements for licensure. Although a degree from an NAAB-accredited program does not guarantee licensure, it does guarantee that a school's programs meet the standards that are considered appropriate for a thorough academic background in architecture.
The process for an architecture school seeking accreditation from NAAB for its program includes the following steps:
Self-Study – The school prepares a written summary of its performance based on NAAB's "Conditions and Procedures for Accreditation."
Peer Review – The school is visited by a volunteer team of educators, practitioners, regulators, students, and non-academics with an interest in architectural education, program-sponsored observers, and/or NAAB observers. The team evaluates the school's program and curriculum and reviews its written study.
Preparation of Visiting Team Report (VTR) – The visiting team writes a report that details the conditions met, the conditions not met, and any areas of concern as well as any progress made since the visit.
Action by the NAAB Board – Based on a review of the VTR, the NAAB board can recommend accreditation for new programs, reaffirm accreditation for ongoing programs, or deny accreditation.
Ongoing External Review – Architecture programs must be reviewed over a period of time that can range from a few to six years in order to maintain accreditation.
Standards assessed by NAAB that schools must meet for accreditation include mission statements, learning culture, social equity, and future planning; human, physical, financial, and information resources; faculty credentials, student performance, and curriculum review and development.